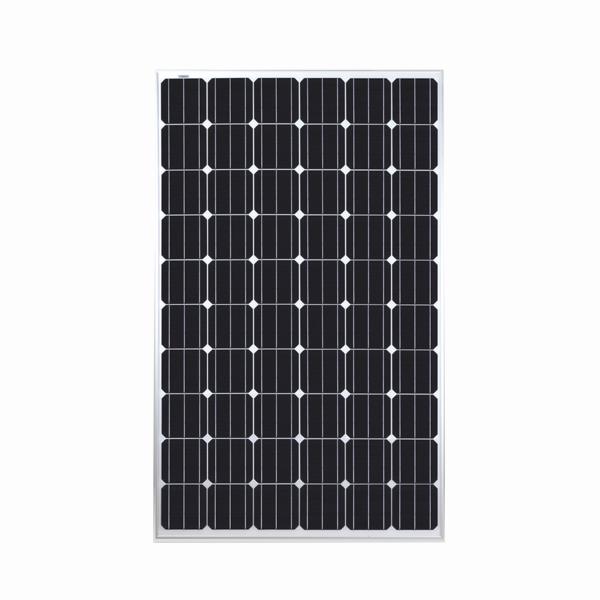 Add to Favorites
Share
Solar Panel with 280W Power and Polycrystalline Silicon Solar Cells
Payment

Origin

China Mainland

Minimum Order

1

Packing

Pieces
Product Detail



High quality poly crystalline solar panel module 280W 72cells







High efficiency & high stability; mono crystalline solar cells with high transmission and anti-reflective glass

2.Advanced EVA encapsulation system with TPT back sheet to improve product modules

3.Up to 18% solar cell efficiency

4. Withstand up to 5400pa snow load 2400pa wind load

5. Two times of EL inspection on every cell and module for defect free

6. Outstanding weak-light performance; high salt and ammonia resistance

7. Designed to comply with rigorous operating conditions, including test

8. 0-5W guaranteed positive tolerance on nameplate power output.

9. 10 years product warranty, 25 years linear power output warranty.
Mechanical data

1.Cell type: mono crystalline, 156mm*156mm, 72pcs in series
2.Dimension: 1956mm*992mm*40mm
3.Glass: high transparency, low iron, toughened glass
4.Frame: heavy-duty anodized aluminum alloy
5.Junction box : IP65 rated, with 3 bypass diode and MC4 connectors
Electrical Data:

Item No.: DHAS--280WP
Peak Power(W): 280
Max Power Voltage(V): 35.90
Max Power Current(A): 7.80
Open Circuit Voltage(V): 44.80
Short Circuit Current(A): 8.32
Cell Size(mm): 156*156
Layout: 6*12

Working condition:

1.Max System Voltage: DC 1000V (IEC)
2.Operating Temperature: -40°C - 85°C
3.Nominal Operating Cell Temperature(NOCT): 45±2°C
4.Pmax Temperature Coefficient: 0.42%/°C
5.VOC Temperature Coefficient: 0.32%/°C
ISC Temperature Coefficient: 0.06%/°C
6.Maximum static load, front 5400Pa
Maximum static load, back 2400Pa
3
YRS
Shaanxi DH Solar Energy Technology Limited
China
Favorites